You will have access to progressive slots once 'The Wedding Chapel' sight is unlocked. You will find them across all unlocked sights. They are indicated by a progressive label on top of them.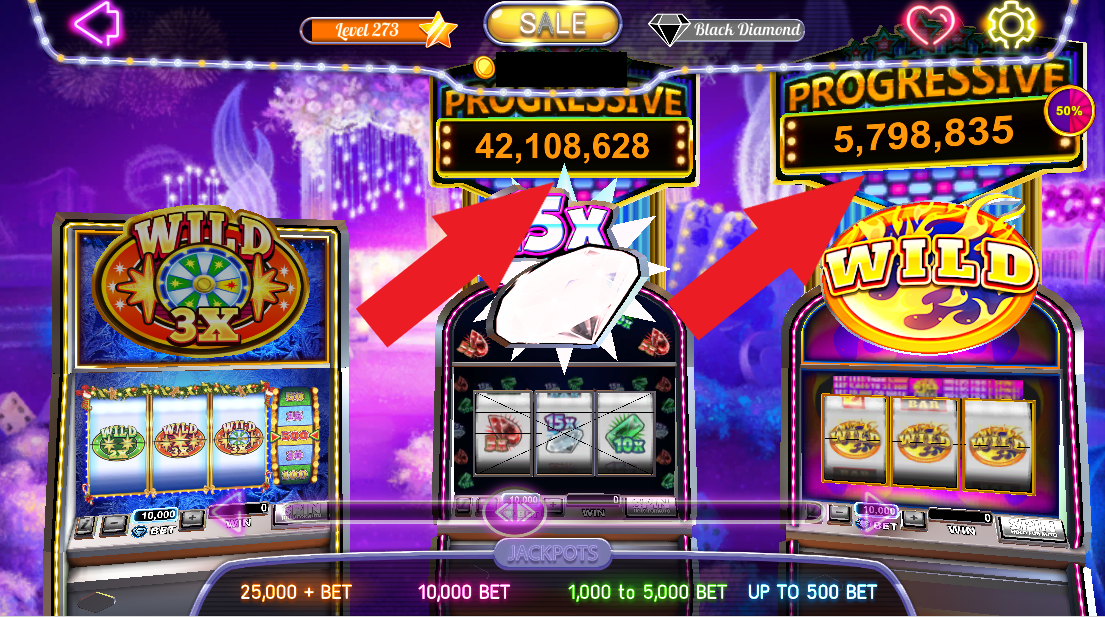 There are 4 main Progressives: Ruby, Emerald, Diamond, and Black Diamond. When you're in the slot, the type of Progressive that is active depends on your bet amount.

There's no need to hit any special combination of symbols in order to win the Progressive Jackpot. You are eligible to win each time you spin. A Jackpot amount is set, and each time a wager is made, it adds towards the count of the Jackpot. If your wager is the one that pushes it over the amount, you'll win!